Crepes
Delicious crepes filled with toppings you will love bacon, ham, sausage, tomato, lettuce and cheese of your choice. Gluten-free are also available.
See Menu
Custard
Rich and creamy custard available in large or small cup, topped with chocolate, vanilla or swirl.
See Menu
Salads
House greens mixed with ham, diced turkey, diced bacon, tomato, cucumber, boiled egg, cheese, croutons and your choice of dressing.
See Menu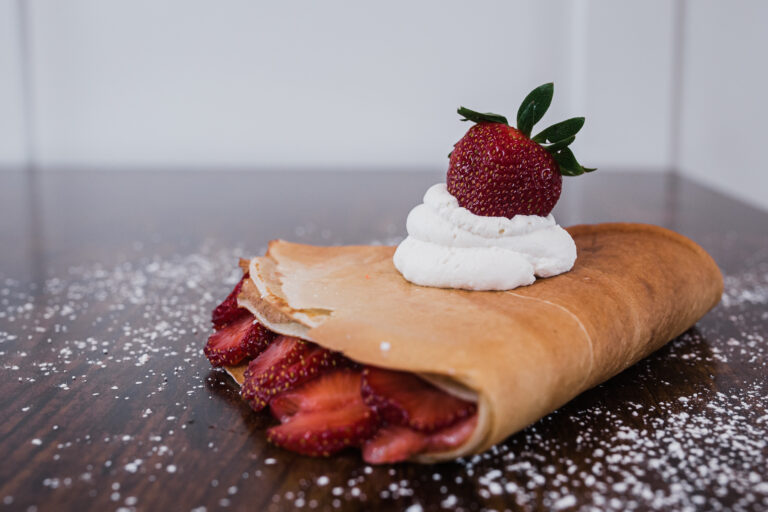 Our sweet crepes can be filled with delicious Strawberries, Nutella, PB&J, Peanut Butter and Banana, Lavender and Lemon, Smokes, and Fruit. We offer Gluten free options and protein meat substitute. The kids have option too.