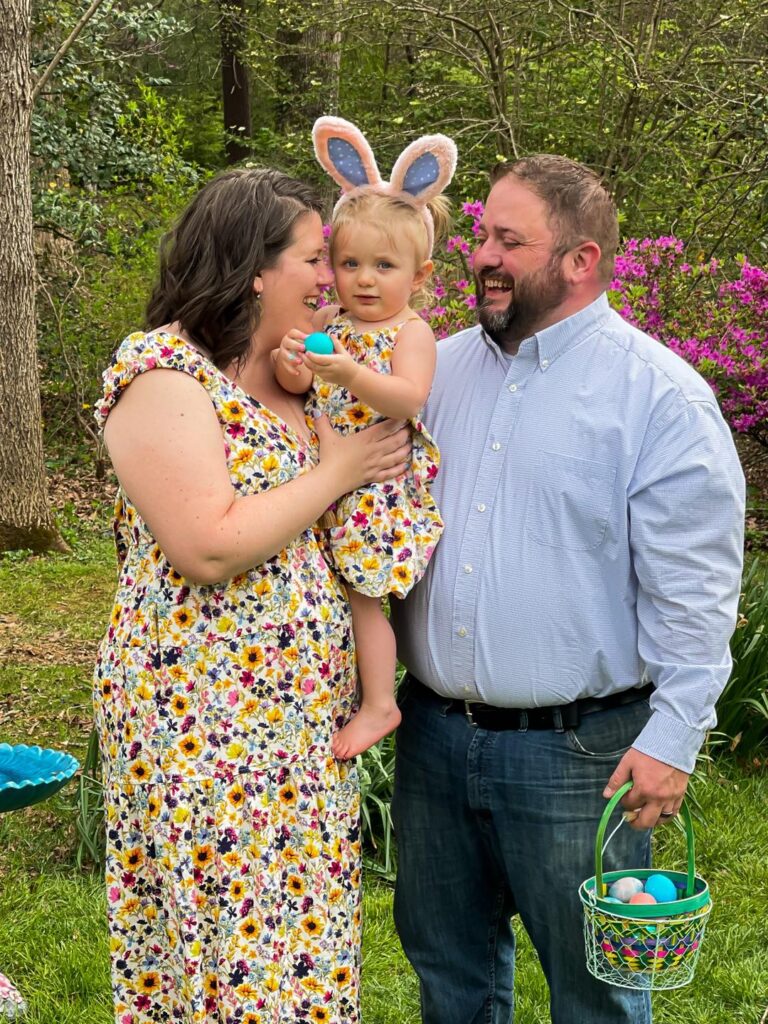 We are the Fultz family, Drake, Jessie and Frankie.
Drake and Jessie met and became friends in 2007. We had an epic vintage carnival themed wedding in 2014 and welcomed Frankie Sue in 2020!
Drake was born and raised in WNC, living both in Madison and Buncombe counties. He has been in the restaurant industry since 2000 and stepped in as General Manager and Co-owner of Haywood 209 Cafe in September of 2017. Last year he and Michael Coleman started the nonprofit Helping Haywood because they saw a true need for more assistance to our community. In his free time, (what's that when you run multiple businesses and have a wife and toddler at home?) he is a talented and skilled knife maker and loves making custom pieces for his customers, friends and family through his side-business D. Fultz & Co.

Jessie was also raised in WNC, living mostly in the Henderson county and South Asheville areas, with a short couple of years in central Florida, as well. Jessie has been a photographer for 15 years and has tried a wide array of genres over that time, but mostly focuses now on babies, families and business branding at Jessie Fultz Photography.
Frankie will be 2 in June! She is full of personality and loves people, but will likely act bashful when you first meet her. She loves to help in the kitchen with cooking and baking, is obsessed with a different Disney movie every week, and when you see her, there's a good chance she will be rocking her pearls and rain boots!
We are so thrilled to be bringing this new business to Haywood Co and so grateful to all of you for welcoming us with such warmth and excitement!